WHY BUY A CHEVROLET TULLAHOMA, TN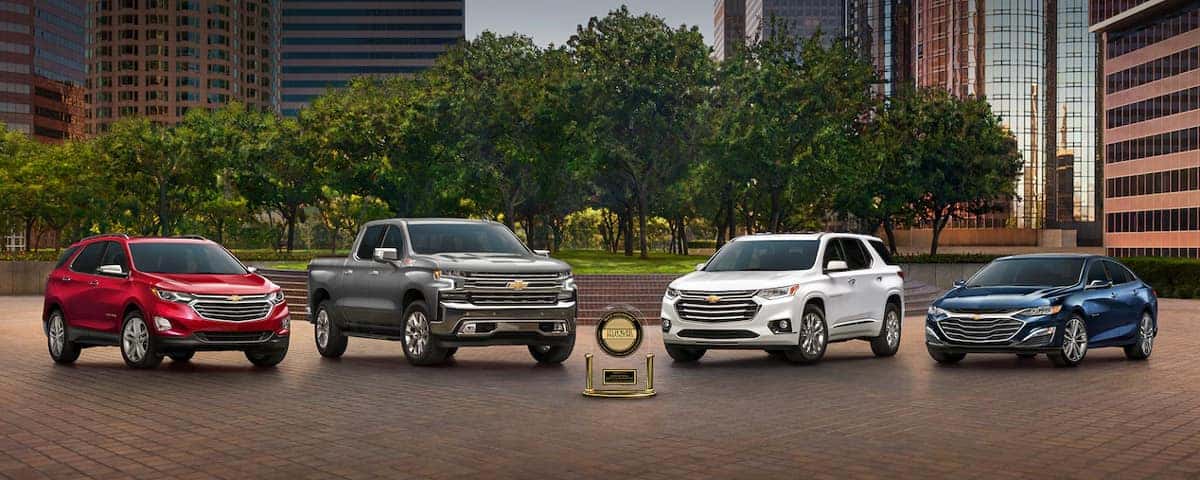 WHY BUY A CHEVROLET TULLAHOMA, TN | WINCHESTER, CHATTANOOGA, MCMINNVILLE, TN
Chevrolet began as a branch of General Motors in the early part of the 1900s. It has since become one of the most iconic and recognizable automobile brands in America as well as the rest of the world.
If you're in the market for American class, you can't go wrong with Chevrolet. Let's look at why people sneak peeks at Chevrolet.
1. In-Vehicle Wi-Fi – Chevrolet is always looking at features to offer their customers. Currently, Chevrolet is the only manufacturer to offer OnStar 4G LTE in-vehicle Wi-Fi. This is an extremely useful feature because it keeps the kids busy with Netflix while on a long road-trip, lets you upload files to the office while on the move, stream fantastic tunes for the road while on the move and so much more.
2. Remote Link Mobile App – One of the most appreciated features by customers around the world is the OnStar Remote Link app. The app lets you do the following from anywhere as long as you have a wireless signal.
Remote start your car.
Unlock as well as lock your vehicle's doors.
Check fuel as well as oil levels and even tire pressure.
Speak to an OnStar advisor.
Control the in-vehicle 4G Wi-Fi.
3. Build Quality – A Chevrolet customer doesn't need to come back for more. This is because Chevrolet uses the highest quality materials as well as industry-leading manufacturing processes to ensure superior build quality which has resulted in top tier safety as well as dependability.
4. Higher Resale Value – As soon as you drive a vehicle off a lot, the value of that vehicle depreciates. Depreciation doesn't stop there and continues over time. Chevrolet's are notorious for keeping their value as the years go by due to their already mentioned build quality.
If you live in Winchester, Chattanooga, McMinnville or nearby Tullahoma TN, head on over to your Chevy dealership Stan McNabb Chevrolet. The sales rep assigned to you will be more than happy to answer any and all questions you may have. Check all of our new Chevy's and used Chevrolet inventory near Winchester, TN or bring your Chevy to our Service department where our certified technicians can give you excellent maintenance & repair so your Chevy will last you many years on the road.
Check out our newest models!
2021 Chevy Tahoe
2020 GMC Canyon
2020 Buick Encore
2020 Buick Envision